What Is Involved in the Crown Lengthening Process?
Many people visit the dentist for a variety of reasons. Over 64% of adults go to the dentist at least once a year. People go to the dentist for help with tooth pain, teeth whitening, teeth cleaning, and other dental procedures.
If you have a tooth that's broken down or a cavity that is below the gumline, you may need periodontal crown lengthening surgery. In this guide, we'll go over what crown lengthening is, what you can expect during the procedure, and what recovery looks like. 
What Is the Purpose of Crown Lengthening?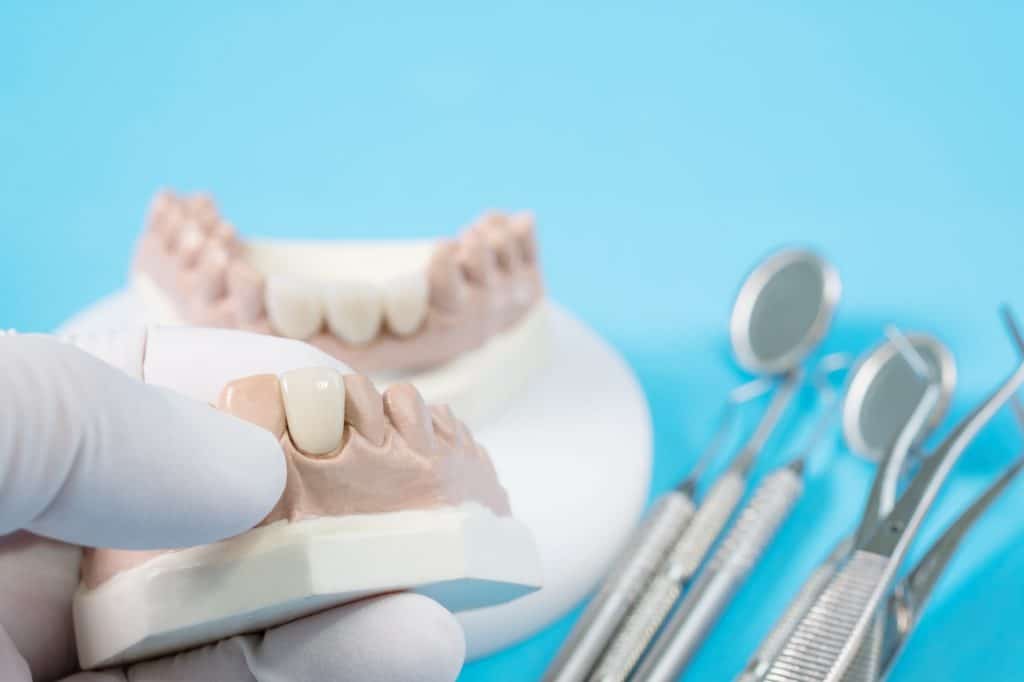 One of the most common reasons crown lengthening is performed is to improve the overall health of your gum tissue. It can also help prepare your mouth for cosmetic or restorative procedures. Additionally, it can fix a "gummy smile," which is when an excessive amount of gum tissue covers the teeth.
Crowns are often placed on a tooth when it's broken, misshapen, or cracked.
For a dental crown to be effective, it needs to firmly adhere to the tooth. Crown lengthening recontours the bone and gum tissue. That exposes more of the surface of the tooth for the crown to affix to.
Crown lengthening isn't solely for the entire mouth.
What's Done to Prepare for the Procedure?
Your dentist or periodontist will take X-rays before scheduling your procedure. You'll also have your teeth cleaned beforehand to reduce your risk of infection by removing:
Tartar
Plaque
Additional bacteria
If the procedure is being performed to reveal more of your tooth for a crown, they'll likely put a temporary crown on first to protect it before the procedure. This will enable your dentist to evaluate how the crown will fit on your tooth once it has been lengthened.
After your gums have healed for about two months, a permanent crown will be put on your tooth.
If you have dental insurance, we can help you check with your insurance company to see how much of the procedure they cover.
What Should I Expect From the Procedure?
With crown lengthening, there are two types of procedures:
Gingivectomy
Apically repositioned flap surgery
Your periodontist will recommend which procedure is best for you based on the following.
the ratio of the crown to root
how your tooth's root looks
any aesthetic or cosmetic considerations
Is there a type of reconstructive surgery necessary?
the position of the tooth
During this procedure, you'll receive a local anesthetic. That means that a medication will be injected into a certain area of your mouth to block the nerves that transmit or sense pain. A topical anesthetic may be applied to the injection site before it's done.
How long the procedure takes is dependent upon how many teeth there are and if some bone and/or soft tissue need to be removed. If you have any existing crowns in the treatment area, they may need to be removed before the procedure and then replaced after.
What Happens During the Procedure?
Your periodontist starts the procedure by making small incisions in the soft tissue to separate your gums away from your teeth. Neighboring teeth will also be treated even if only one tooth needs the procedure. This enables the periodontist to more evenly reshape the gums.
By separating the gums from the teeth, your periodontist can easily access the tooth's roots and bone. Sometimes, taking out a small amount of the gum tissue will be enough but in other cases some amount of bone may also need to be removed.
To remove the bone, the periodontist will use rotary and special hand instruments. Once enough of the tooth has been exposed the gum tissue will be sutured with tiny stitches.
After your procedure, you'll notice your teeth looking longer immediately.
What Should I Expect With Recovery?
You may feel some discomfort after the anesthesia has worn off. Your periodontist will prescribe pain relievers and a mouth rinse to help your healing process.
You'll be able to resume your normal routine as your gums start to heal. Avoid any strenuous activity for at least two to three days after your procedure. Heavy lifting or overexertion can result in additional bleeding and slow down the healing process.
Additionally, keep these things in mind while going through the recovery process:
Take the medication as prescribed by your periodontist
Place an ice pack on your face to reduce swelling
Don't eat any hot foods for at least 1 week
Eat soft foods
Don't drink alcohol
Do not brush the teeth in the area of the surgery until instructed by your periodontist
Crown lengthening is a common procedure that's performed for aesthetic or dental purposes.
Talk With Us Today
If your dentist has recently talked to you about crown lengthening or you believe this procedure is for you, having the proper information will help you make an informed decision.
For those located in the New York area, Your Gum Specialist can speak with you about your dental concerns. Contact our office today to make an appointment.