How Long Do Dental Implants Last on Average?
Advances in dental technology now allow periodontists and oral surgeons to replace lost tooth roots. The titanium posts are surgically placed in the jaw and support false teeth.
Undergoing dental implant placement requires a commitment of time and resources. It's natural to wonder, "How long do dental implants last?" The lifespan depends on several factors that we will explore in this article.
What Are Dental Implants?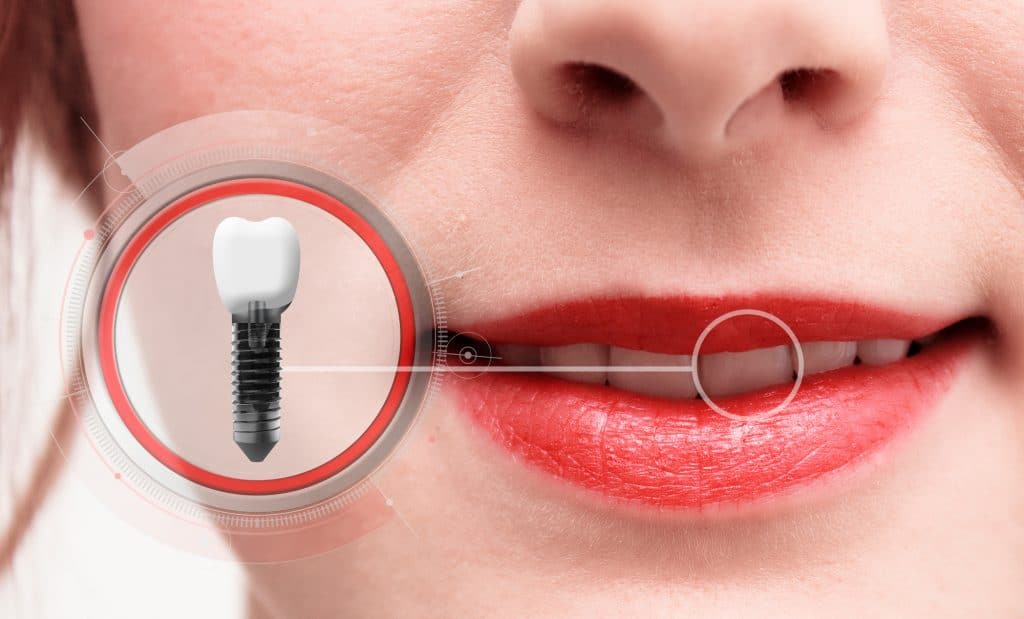 You have probably heard about dental implants. The titanium posts are a permanent solution to tooth loss, whether you've lost one or several teeth.
Tooth loss is surprisingly common in the United States. One in six adults who are 65 and older have lost all of their teeth, according to the CDC. Many more are missing one or more teeth.
A dental implant is a titanium post that is designed to be surgically placed in the jaw. Once placed, the implant fuses with the surrounding bone tissue. That natural process is called osseointegration.
Once the implant has healed, your dentist can have you fitted with an implant-supported crown, bridge, or denture.
How Long Do Dental Implants Last?
One of the best benefits of dental implants is that the titanium posts are designed to last for a lifetime. One recent study found that nearly 99% of patients retained their dental implants after five years. Numerous studies have placed the long-term success rate of dental implants at around 95%.
Dental implant's average lifespan easily reaches into the decades due to the continual refinement of dental implant technology. Titanium is used to fabricate the implants because the metal does not adversely interact with nearby bone. The rare metal is considered to be biocompatible, meaning that it is safe to leave surgically placed in the body, according to the NIH. Getting dental implants can leave you with durable titanium posts.
Factors that Determine How Long Your Dental Implants Will Last
Getting dental implants can be an exciting time. During your dental implant consultation, your periodontist or oral surgeon will assess possible risk factors that could shorten the lifespan of your dental implant.
Quality of Your Dental Implant
There is a wide range of dental implant manufacturers that your dentist can choose from. While titanium is the most common base material for implants, there are biocompatible alternatives like zirconia.
It is important to work with an experienced periodontist or oral surgeon. Doing research and reading product reviews can also help you feel confident about your final decision.
Quality of Your Dental Implant Surgery
One important factor that determines how long your dental implant lasts is the quality of the surgical placement. Dental implant placement is a specialization reserved for surgeons, periodontists (gum specialists), or dentists who undergo special training in dental implant placement.
When searching for the best dental implants, look for a periodontist or dentist who:
• Has at least several years of experience placing implants
• Has training beyond general dentistry
• Has membership and affiliations with professional dental groups
• Has positive patients reviews
Your specialist will take the time to thoroughly answer all of your questions before and after your initial surgery. You should never feel rushed.
How You Handle Your Recovery
Your periodontist will provide you with detailed recovery guidelines that should be followed closely.
Common tips for a healthy recovery include:
• Following your recovery guidelines closely
• Making all of your follow-up appointments
• Avoiding injury to your surgical site
• Avoiding strenuous activities or sports while you heal
• Eating a healthy diet
Initial recovery from dental implant surgery usually takes a few days. Once your gums heal, it can take three to six months for the implant to fuse with the bone tissue.
Oral Hygiene Habits
One common cause of implant failure is infection. Even when your dental implants fully heal, untreated gum disease can weaken the supportive structures of your implants.
Maintaining good oral hygiene habits requires brushing at least twice a day, flossing regularly, and scheduling regular cleanings and check-ups.
Tobacco Use
Tobacco use is a leading cause of dental implant failure. Tobacco can lead to lower bone density and other conditions that can limit the lifespan of your implants. Patients are generally advised to refrain from tobacco product use before surgery and during recovery.
What Happens If My Dental Implants Fail?
While numerous studies show long term success of dental implants, a dental implant could fail if there is injury to the area, an infection, or bone loss. In that case, your periodontist may need to remove the failed dental implant and place a bone graft to restore or preserve your jawbone structure.
Once you have healed, you may regain candidacy for a new dental implant.
Schedule Your Dental Implant Placement Today
For many people, dental implants offer a permanent solution to tooth loss. If you are tired of dealing with wobbly dentures or bridges that just don't feel like natural teeth, you may be a great candidate for dental implants. The treatment can even leave you looking many years younger.Now you know the answer to that common question: "How long do dental implants last?" Schedule your dental implant consultation today. Our respected dental team can restore your smile using state-of-the-art dental procedures.